Our Veterinarians
The ABQ Petcare Hospital team of skilled veterinarians welcomes you to our practice, proudly serving the Arlington and Southwest areas. At ABQ Petcare Hospital, it is our daily privilege to provide quality vet care to your cherished pet, with compassion and competence. We hope to ensure a positive impact on our patients, pet owners and the local community.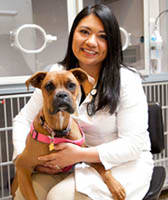 Dr. Veronica Bingamon
Managing Veterinarian
Dr. Bingamon was raised in Albuquerque, NM and graduated from Eldorado High School. After receiving her bachelor's degree in biology with a minor in neuroanatomy/biomedical sciences at Colorado State University, she attended veterinary school at Western University of Health Sciences in Pomona, CA and earned her Doctor of Veterinary Medicine in May 2011. Upon graduating, she was accepted into AVMA approved, competitive small animal medicine and surgical rotating internship at Pet Emergency and Specialty Hospital in Thousand Oaks, CA. After completing her internship she returned home to NM and joined the ABQ PetCare family.
Dr. Bingamon is a member of the American Animal Hospital Association, American Veterinary Medical Association and the New Mexico Veterinary Medical Association. Her special interests are in small animal emergency and critical care, senior wellness, multimodal pain management, dermatology, exotics and surgery.
Her daughter, son and furry children (Jack Russell Terrier, Chihuahua Dottie, Boxers, and Ragdoll Mix) enjoy spending time with their friends and family as well as serving the community. In her free time, she enjoys playing tennis, school activities, listening to music and routing for the SF Giants! Dr. Bingamon has a special place in her heart for senior pets and looks forward to meeting your furry family!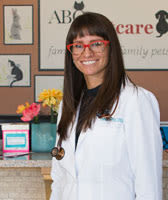 Dr. Loren Ortiz
Dr. Loren Ortiz was born and raised in Las Vegas, NM. She received bachelor degrees in Biology and Spanish with a minor in Psychology from the University of New Mexico. She attended Iowa State University's College of Veterinary Medicine and received her DVM in 2017. She is a member of the American Veterinary Medical Association, New Mexico Veterinary Medical Association, and the North American Veterinary Community. Her career goals include becoming certified with the American Board of Veterinary Practitioners.
Her special interests include critical care, internal medicine, surgery, public health, client education and community outreach. In her spare time she enjoys running, creating art, spending time with her niece and nephew and doing all things outdoors. She is very excited to begin her career as veterinarian in New Mexico.
Dr. Pattabhi
I completed my B.V.Sc (equivalent to DVM) from Acharya N.G Ranga agricultural university, India. I did my internship in veterinary polyclinic, Kakinada, India, which is mostly in small animal practice. I pursued my masters in Veterinary Pharmacology and Toxicology from the same university. After my Masters I worked in mixed animal practice for 2.5 years. I came to Florida, USA in 2008 to do research in mesenchymal stem cell area. While pursuing my PhD in Florida state university, I obtained ECFVG certification (license to practice in USA) from AVMA (American veterinary medical association) in 2012. After my PhD in May 2014, I worked as an emergency veterinarian at Cottonwood animal hospital, Salt Lake city for one year and at first coast nomore homeless pets,Jacksonville for one and half years. I moved to New Mexico with my wife, who got job as an assistant professor in mathematics at NMT, Socorro. Tennis is my all-time favorite sport and I play regularly.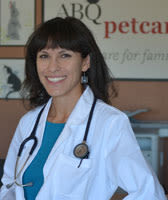 Dr. Torres
I was born and raised here in the Land of Enchantment. I attended undergrad at the University of Dallas as well as New Mexico State University, where I received a double major in Spanish and Animal Science and a minor in Biochemistry. I then attended Colorado State University where I earned my Doctor of Veterinary Medicine. After earning my degree, I choose to advance my skill-set by completing a competitive rotating internship in small animal medicine and surgery at VCA Veterinary Care Animal Hospital and Referral Center here in NM. I became a vet because I love animals and practicing veterinary medicine enables me to serve both the animal and you the owner; it's a great feeling. I enjoy spending time with my family including my nephews and nieces, and of course my dog Cielo. In my free time l like going on hikes, runs, and bike rides. I very much look forward to meeting you and your pets and enhancing the special bond we humans share with our animals.